Lourdes Hydrofix (normal model) - COMPLETE SET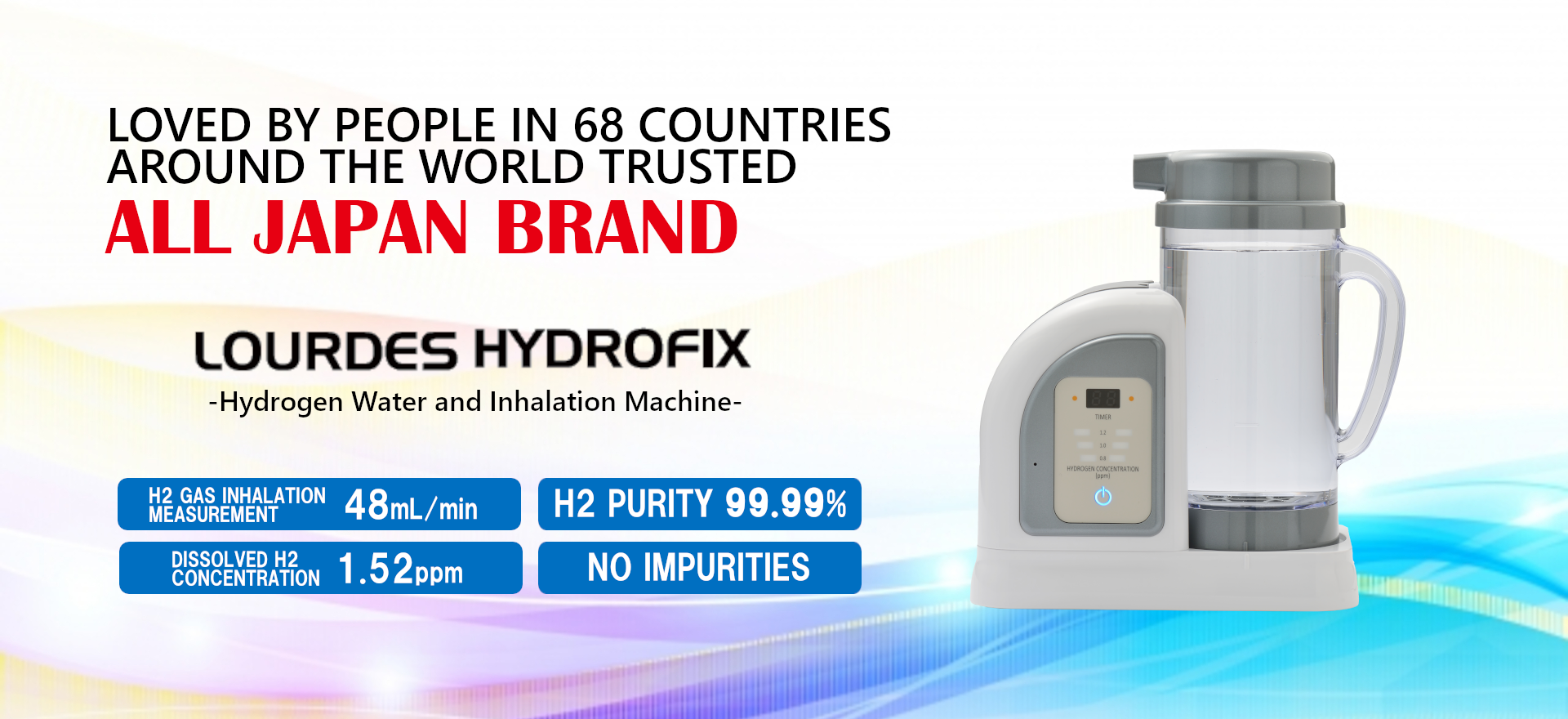 VERY EASY MEDICAL GRADE HYDROGEN GAS INHALATION
This best-selling product has continued to evolve since its launch in 2016.
Loudes Hydrofix meets medical standards for the hydrogen gas for inhalation actually supplied from the tip of the cannula, including "amount of hydrogen gas," "hydrogen purity," and "no impurities whatsoever".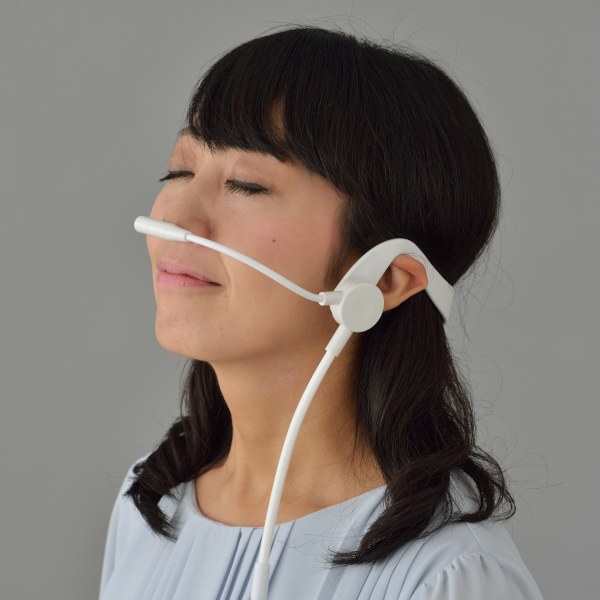 PERFORMANCE DOES NOT DETERIORATE FOR MORE THAN 20 YEARS. AND IT GENERATES NO TOXIC SUBSTANCES.
The HYDROFIX TECHNOLOGY, which combines the "Separate Chamber Electrolysis System," "Special Electrolysis Technology," and "Special Electrode Cell," which no one else can imitate, ensures that the amount of hydrogen gas generated and the dissolved hydrogen concentration do not decrease for more than 20 years (*) when new, and furthermore, it does not generate toxic substances, so that even infants, the elderly, and people with illnesses can use the Hydrofix Technology with peace of mind. It can be used for a long time by people from infants to the elderly and people with illnesses.
*Periodic maintenance is required every 2-3 years.
DuPont's polymer membrane use substances PFOA, PFOS, and PFHxS that are toxic to the human body. Since the use of these substances is prohibited in Japan and the EU, Lourdes Hydrofix does not use or contain these substances because it uses a fiber-containing polymer membrane made in Japan.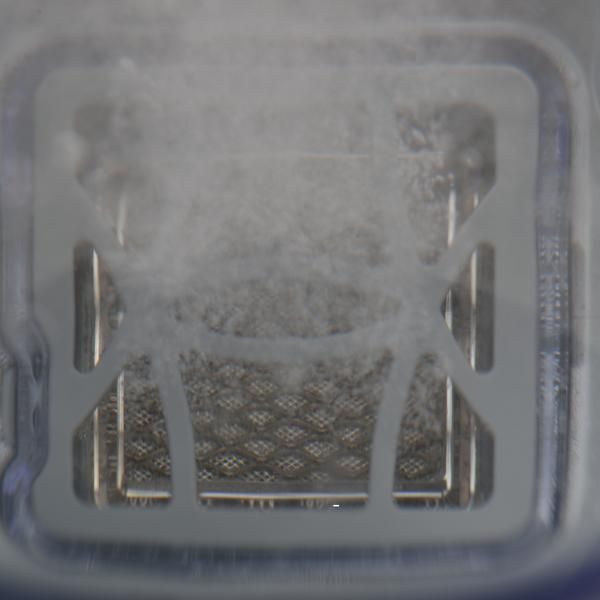 LOVED BY PEOPLE IN 68 COUNTRIES AROUND THE WORLD TRUSTED ALL JAPAN BRAND
Our product concept is "products that can be traced back to their place of origin. We are committed to manufacturing not only components such as electronic substrate, plastic, and electrode, but also "components of components" such as more than 60 electronic components used in electronic substrate and materials for plastics, all made in Japan.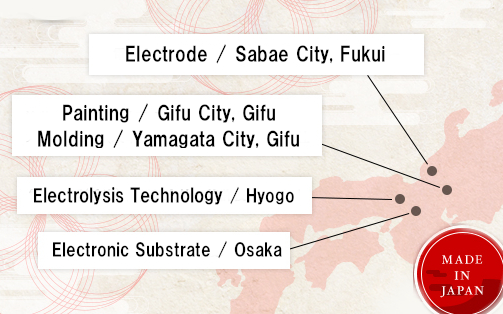 DESIGNED FOR EASE OF USE BY GATHERING THE OPINIONS OF MORE THAN 10,000 USERS. ANYONE CAN USE IT EASILY, AND RUNNING COSTS ARE MINIMAL.
Lourdes Hydrofix is a one-button operation, so anyone can operate it easily. Choose between two operating times: "30 minutes" and "90 minutes". In addition to convenient features such as a "lights-out mode" that can be used in bedrooms and hospital rooms and a "replenishment mode" that keeps replenishing hydrogen, running costs are minimized by a structure that allows use of tap water and does not require electrode replacement.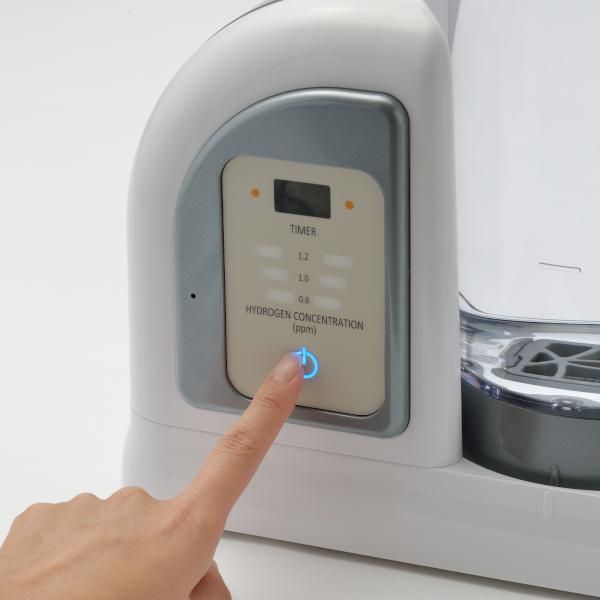 ---
REASONS WHY 48mL/min is OPTIMAL, AS DERIVED BY ACTIVE DOCTOR
Hydrogen gas therapy was approved as Advanced Medical Treatment B by the Japanese Ministry of Health, Labour and Welfare. This therapy was an epoch-making treatment (*) for patients with post-cardiac arrest syndrome, in which "2% hydrogen gas" is inhaled to reduce brain damage.
Clinical studies are also being conducted on inhalation of "1.3% hydrogen gas" for patients with acute myocardial infarction and after lung transplantation. (**)
The ventilation rate per minute for an average adult is about 6~8L/min. So, 1.3~2% hydrogen gas is equivalent to about 120 mL/min.
On the other hand, oxidative stress after cardiopulmonary arrest is several times greater than that of daily oxidative stress. (***)
From the above, it can be concluded that "48 mL/min" is optimal for daily hydrogen gas inhalation, and "120 mL/min" is sufficient even in the presence of a disease.
[reference]
* Keio University Hospital
** Osaka University Hospital
*** American Heart Association, Inc.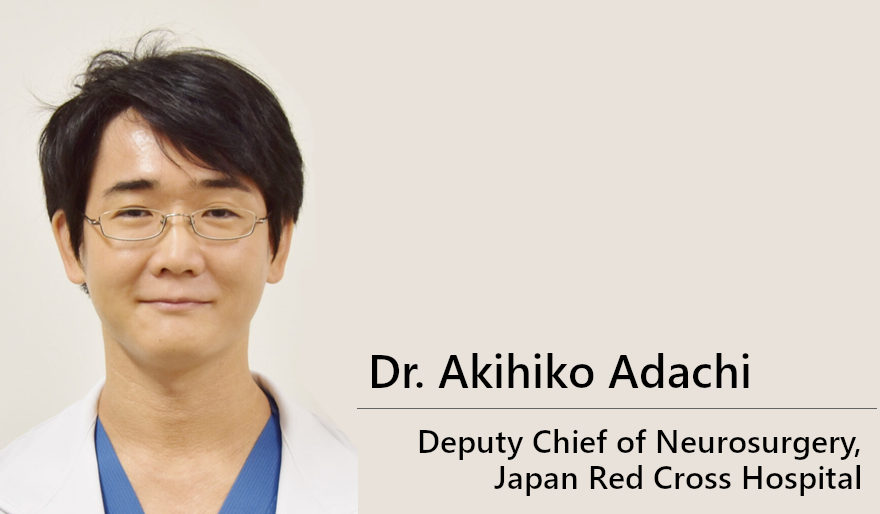 ---
*Japan Neurosurgical Society Certified Neurosurgeon Specialist, Neurosurgery Instructor
*Japan Society of Neuroendovascular Therapy Certified Cerebrovascular Therapy Specialist
*Japan Stroke Society Certified Stroke Specialist, Stroke Preceptor
*Japan Society of Anti-Aging Medicine Certified Anti-Aging Specialist
*Pharmacist
OPTIMAL AMOUNT OF HYDROGEN GAS GENERATION, SO GET IT EASY TO SEE THE EFFECT
Lourdes Hydrofix generates 48mL/min of hydrogen gas. This amount of hydrogen gas generation rate is not a theoretical value based on calculations, but rather a measurement of the actual amount of hydrogen gas supplied through the tip of the cannula. In other words, it represents the amount that can be inhaled through the nose.
When gases are taken into the body, capillaries dilate. Hydrogen, being the smallest molecule among gases, can dilate capillaries, improve the flow of red blood cells in capillaries, and revive ghost blood vessels.
Hydrogen gas inhalation with the optimal amount of hydrogen gas generation and 99.99% hydrogen purity maximizes the power of hydrogen, making it easy for everyone to benefit from its effects.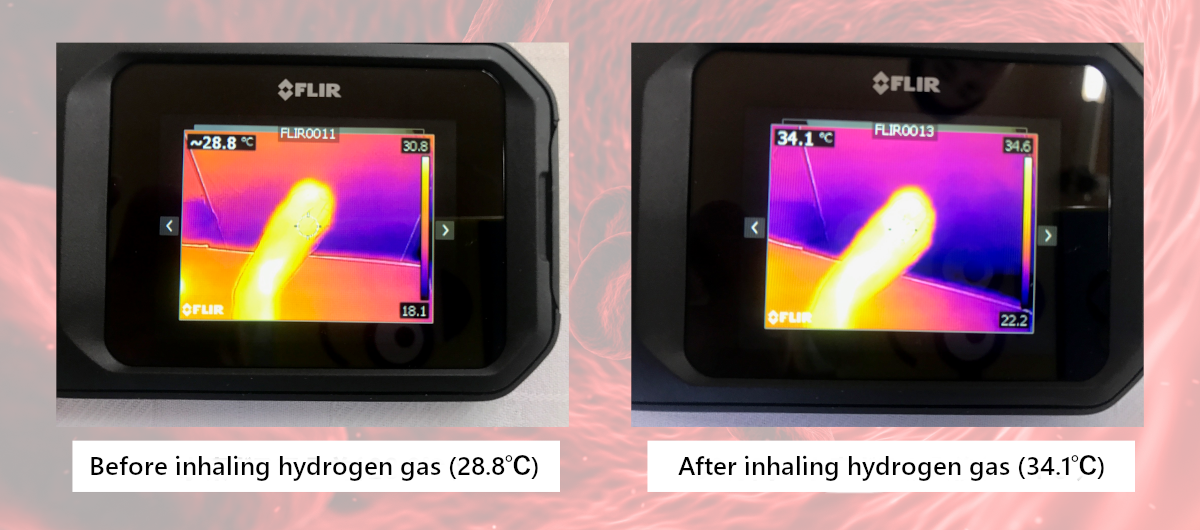 ISSUES OF HYDROGEN GAS INHALER
Most hydrogen gas inhalers have the issue that the hydrogen generating part (electrode part) is a "black box" (hidden and not visible). When water is electrolyzed, calcium, magnesium, and other components in the water are also decomposed and remain in the electrode parts and electrolyzer, accumulating as water stains and black mold, which are not only unsanitary but also eventually inhibit the generation of hydrogen gas. To prevent this issue, black box products limit the water that can be used to distilled water, but because distilled water has an extremely poor conductivity of electricity, additives must be used for the purpose of promoting electrolysis. This may remove the cause that inhibits the generation of hydrogen gas, but it does not improve the unsanitary conditions and causes other issues such as the generation of other impurities and a large load on the electrode parts. The Separate Chamber Electrolysis System (Non-Electrolyzed Hydrogen Technology) used by Lourdes Hydrofix solves all of these issues. In this system/technology, the "tank for electrolyzing water" and the "tank for generating hydrogen gas (hydrogen water)" are physically separated, so the electrode parts can be seen, and only the tank (pitcher) for generating hydrogen gas can be washed entirely.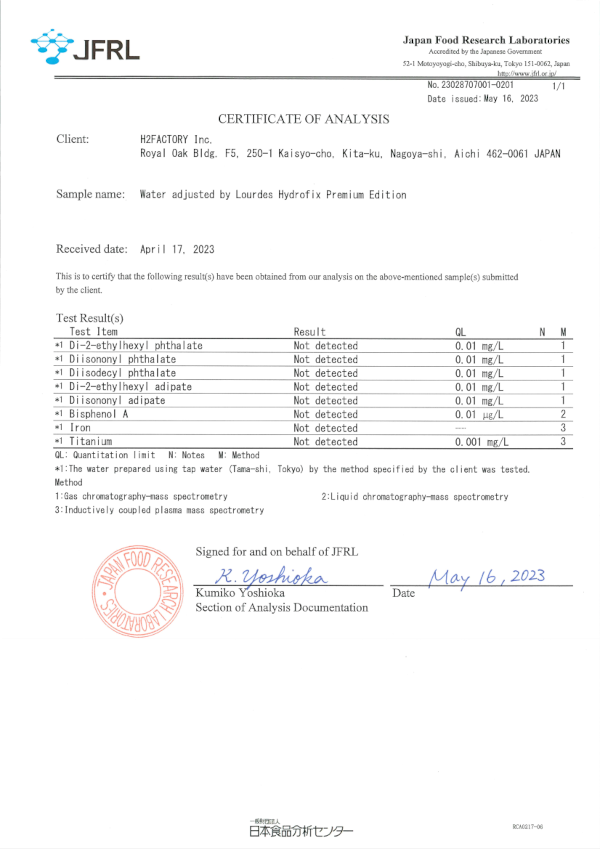 WORLD-LEADING ELECTROLYSIS TECHNOLOGY IS SUPPORTED BY THE ONE AND ONLY PARTS
Lourdes Hydrofix uses electrolysis technology researched and developed by an authority on electrolysis and numerous patented technologies, making it an unmistakable hydrogen gas inhaler that no one can imitate. Essential to the realization of this technology are one-of-a-kind parts made with the highest quality materials and cutting-edge Japanese technology.

| | |
| --- | --- |
| Electrode parts | It is made of pure titanium with a purity of 99.99% or higher and manufactured using advanced titanium processing technology in Sabae City, Fukui JAPAN. |
| Electrode cell | It is the only hydrogen gas inhaler that uses expanded metal for the electrode cell, which realizes nano-bubbling. In the case of hydrogen water, it enables highly concentrated and sustained dissolution of hydrogen, and in the case of hydrogen gas, it increases the amount of hydrogen supplied through the cannula. |
| Electrolytic membrane | The only hydrogen gas inhaler that uses a fiber-containing polymer membrane. Compared to the general polymer membrane manufactured by Du Pont, this membrane increases the efficiency of hydrogen generation and enables the generation of super-nano bubbles. In addition, it is more than twice as durable. |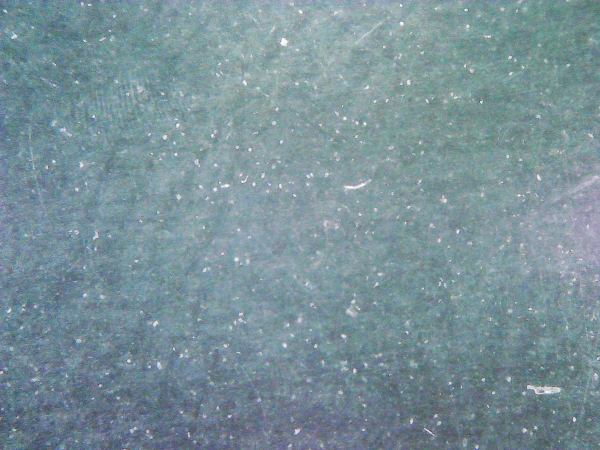 Polymer membrane manufactured by Du Pont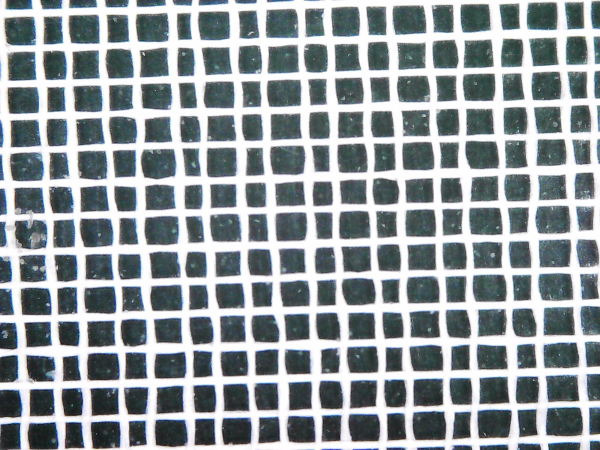 Fiber-containing polymer membrane
---
RELIABLE CUSTOMER SUPPORTS
Trustworthy 5-years warranty (*)
Even a product with good performance cannot satisfy customers if it fails immediately. Failures can be very stressful for customers. Because Lourdes Hydrofix is manufactured using all Japanese parts, we are able to offer a 5-years warranty. We promise not only safety and performance, but also maximum peace of mind.
* If Lourdes Hydrofix is used outside of Japan, the warranty is for one year.
Inspection and cleaning services
With hydrogen products, dirt, mineral components, and water stains can adhere or accumulate in inaccessible areas. This may cause changes in the taste and odor of hydrogen gas and hydrogen water.
At your request, we can inspect parts, check operation, and clean areas that are difficult to clean by yourself.
* Shipping and costs for inspection and cleaning must be paid by the customer even during the warranty period.
Periodic Maintenance
Hydrogen products can deteriorate over time, resulting in a significant drop in dissolved hydrogen concentration and amount of hydrogen gas without being noticed. We wish that our customers to be able to use our products with peace of mind. That is why we inspect parts, check operation, and replace parts that wear out due to the environment in which they are used or the water in which they are used. This ensures that the product continue to perform as good as new.
* It is recommended that periodic maintenance be performed every 2-3 years.
** Shipping and cost for periodic maintenance must be paid by the customer even during the warranty period.
We will back you up with our excellent 24/7 customer support via e-mail.
Our professional staff will give you advice on how to use our products, any problems you may have, and how to best drink and utilize our products for your lifestyle.
---
PACKAGE INCLUDES
Lourdes Hydrofix (nomal model), Cartridge (One cartridge is installed), Universal AC/DC Adapter/Socket Type A, Inhalation Starter Kit (Inhalation Lid & Premium H2 Cannula), Japanese User's Manual, Warranty Card
PERFORMANCE
| | |
| --- | --- |
| H2 GAS INHALATION MEASUREMENT | 48mL/min |
| DISSOLVED H2 CONCENTRATION | 1.52ppm & higher |
| PH | Neutral (±0.1 from the original water) |
PRODUCT SPECIFICATIONS
| | |
| --- | --- |
| PRODUCT NAME | LOURDES HYDROFIX |
| PITCHER CAPACITY | 1.5L |
| WEIGHT | 1.75kg |
| DIMENSIONS | 276mm(W)×289mm(H)×147mm(D) |
| POWER SUPPLY | AC/DC Universal Adapter (AC100-240V, 50/60 Hz) |
| MATERIALS | Main body & Pitcher lid: ABS, Pitcher: AS, Cartridge: PP |
| ELECTRODE | Pure titanium (Titanium purity 99.9% or more) |
| TERMS OF USE | Water temperature less than 40℃ |
| COUNTRY OF ORIGIN | Japan |
| MANUFACTURER | H2FACTORY Inc. |
| JAN CODE | 4573403216515 |
* LOURDES HYDROFIX is registered trademarks of H2FACTORY Inc.
** Product specifications are subject to change without notice.